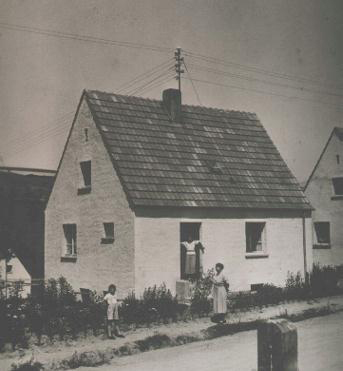 The National Socialist Assistance for War Victims had released the grounds in a part of Kusel called "Holler" in order to build small houses. The structural work was already completed by the end of 1934. Sixty more houses were built between 1935 and 1936.
War invalids had the preferential right to acquire these houses. Paul Wunderlich was seriously wounded during World War I. He was shot in the stomach and years later, he still had to wear bandages day and night. Even though, he was the one who bought the property, he did not live to see the house be built. He died on the 23rd of October in 1935, leaving his wife to support the family. During these difficult postwar years, this was not an easy task for her.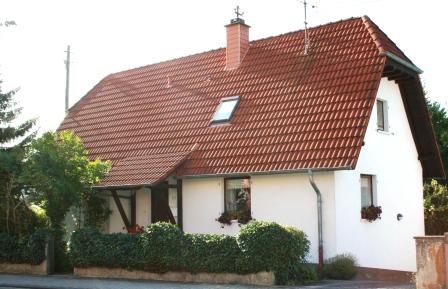 In March 1936 the construction was finished and the family was able to move into their new home on Holler Street No. 9. One year later, Fritz´s sister Marianne got married and moved to her husband so that only Fritz and his mother lived together in their small house.
In the beginning of October in 1950, Fritz successfully took the entrance examination at the state music college in Freiburg. As the semester already started at the end of the months, Fritz quickly had to find a place in Freiburg. Luckily he found a room with a piano in the center of the historic district on Rempart Street No 3. Fritz's mother stayed alone in her house on Holler Street but Fritz often visited her, until her death on the 29th of October in 1963.