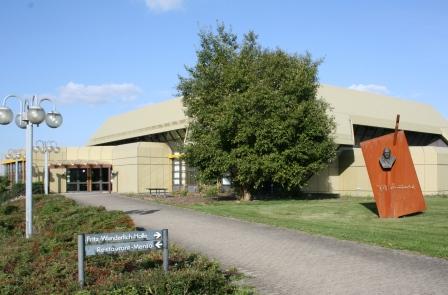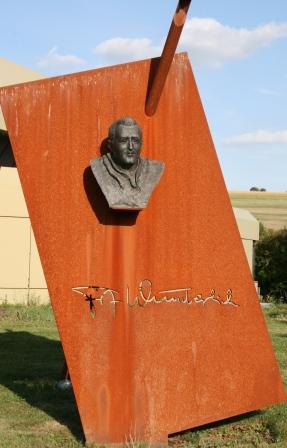 The hall was built next to the school centre on the Roßberg and is used as an autitorium and civic centre. It was inaugurated in 1885. The town of Kusel, the municipality and the district of Kusel jointly worked together on the project and the state Rhineland Palatinate also helped finance it. Former county mayor Kurt Theiß suggested to name the hall after Fritz Wunderlich, and the majority of the people supported this idea.
1988,  the hall was given its name –  Fritz Wunderlich Hall.
The hall has room for  about 600 spectators  and  is set up in the form of an amphitheatre. In this way the performers can have closer contact with the audience. The stage provides enough space to seat a large orchestra or a large choir. An organ complements the equipment of the hall.
The programme runs from September until June and offers a variety of plays, concerts, operettas, cabaret shows, etc. and a special  programme for children and young adults
In the year of 2011 a replica of the Fritz Wunderlich bust by Erich Koch was placed in front of the hall.
You can find the current programme here.